Dear stevepatterson.ca visitor,
Steve would have loved to write this himself, but he's too busy making people laugh and learn.
As a matter of fact, his letters to politicians, professional athletes, and Apple Store "Geniuses" are what inspired me to write this letter about him. Like a kid at summer camp, I look forward to his notes and hope that eventually, there will be some "Pop Rocks" and a fresh pair of underwear included.
What Steve would have written isn't important anyhow. What's important is what you want to know. Yup, here at the Steve Patterson website, the customer is always first. Not "right", just first.
Let me be direct: Steve is a brilliant stand-up comedian, a ridiculously effective TV and radio host, and a poignant, published writer.
He's also busy as hell.
Between live standup comedy bookings, his Debaters Live On Tour theatre show, his twice weekly CBC Radio show The Debaters and a plethora of media commitments including his own idea The Smartass-ociates, I'm surprised he still has time to write. But thankfully he does squeeze it in and what has come out so far is The Book of Letters I Didn't Know Where To Send, several articles published in several publications and his uncensored online pieces which may renew your hope in reading online pieces.
He's performed his comedy all across North America and all around the world in places like Australia, Ireland, Switzerland and the United Arab Emirates. Yet wherever he performs his fierce Canadian pride shines through. Which is likely why he's taped national television specials each year since 2002 including numerous Just For Laughs galas, Halifax and Winnipeg comedy festivals and also brought funny to the world of film critiquing as host and moderator of Short Film Faceoff which awards cash and national recognition to emerging Canadian filmmakers. Oh yeah, he also hosted the national broadcast of Canada's largest literary awards, The Giller Prize, in 2016.
Through all of this, the testimonial I know Steve is most proud of came from his comedy idol, Steve Martin, who hosted a Just For Laughs gala that Patterson performed on and said, after Steve's particularly powerful set "If I'd known he was going to be THAT good, I would have cancelled him." 
Take it from someone who knows. Steve Patterson IS THAT GOOD!
Go see him live. Listen to him. Read him. Follow him (online, not literally. That's creepy.) And if you can find a spot in his schedule, by all means BOOK him for your group.
You'll laugh a lot. And learn almost as much.
Yours truly,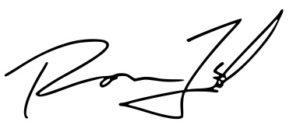 Ron Tite
Founder & CEO, The Tite Group
Friend of Steve Patterson since 1998.